Postural Training & Ergonomic Assessment
This can be done onsite at your work place with a full written report, advice on what products and arrangement for supply, installation and set up of them. It can also be done within a treatment scenario – if you are thinking about home use. It includes full HSE checks of the work station set up and training on how to improve things for yourself to alleviate any further injury or discomfort.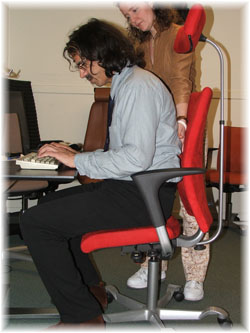 Click here to view the Ergonomic Assessment
or here to book your assessment with Emma.